the black joint adhesive tape for silicon oil film splicing, with thin thickness, good shear resistance, high temperature resistance, solvent resistance and other characteristics; the joint is firm after splicing the release liner, anti-mucous film, silicone oil paper etc. Another usage is protecting gold finger of  printed circuit boards or other high-temperature environments requiring shelter protection, even if immersed in the electroplating bath, it will not lose glue and pollute the liquid. The length of 100 meters is especially suitable for automatic paste in the edge protection, no residual glue after tearing off.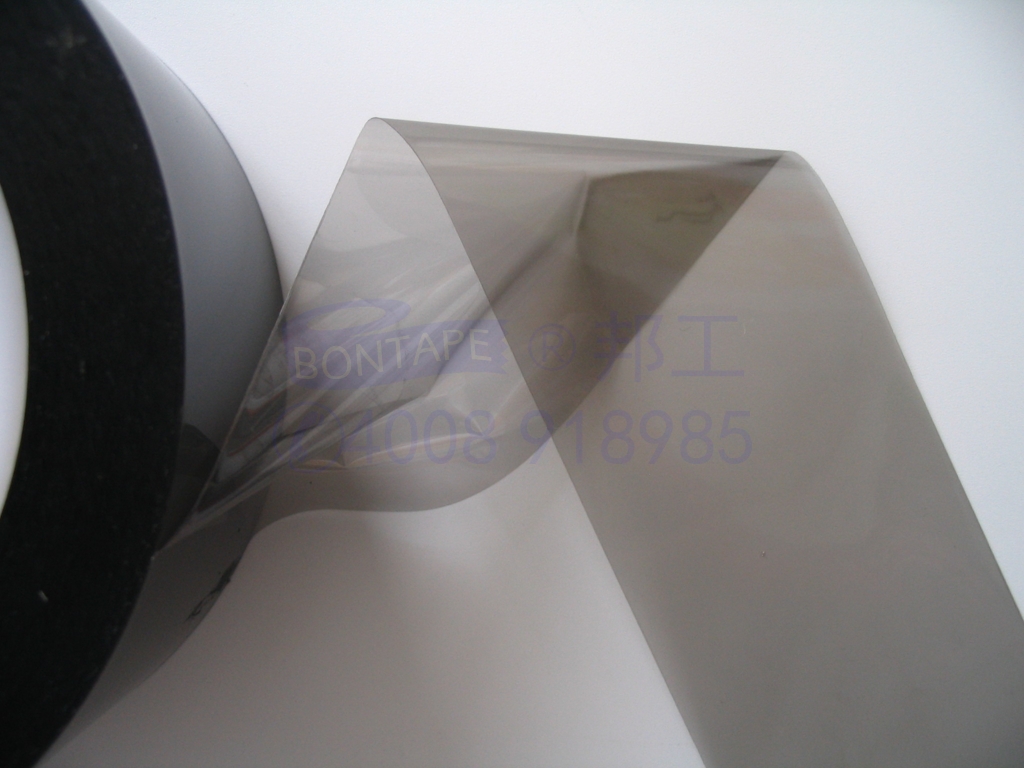 Features:
Thin thickness and tensile resistance
High temperature resistance
No residues
Applications:
Splicing the release liner and film
Protection pcb golden finger
General use
Product details:
7140
pet
0.05mm
3.0N/10mm
25N/10mm
Splicing tapes are essential tapes in continuous industrial production. Splicing tape is mainly used in the production of thin film, coated paper and decorative materials, the mainly purpose is jointing raw materials to prevent loss caused by production shutdown. It can stick two rolls of the same material lead together. At the same time, it should ensure that the joint will not break in the production process. So it must have strong enough stickiness, on the other hand, it may have certain tensile properties and high temperature resistance. One kind of special joint tape is able to stick the release paper firmly, and the back of the splicing tape also has the release performance. Such as splicing of stripping paper in artificial leather production, most of film connection in the glue coating process and jointing the printed paper for continuity in printing industry.

If you are interested, do not hesitate to contact us immediately with your favorite communication tool through online service listed on the right, or leave your valuable messages on Comments Section.