The high temperature kraft tape is coated with the high-temperature resistant pressure sensitive adhesive. Unlike ordinary kraft paper sealing tape, the short-term high temperature resistance of this tape can reach 180 degrees Celsius. The backing of this kraft tape with high temperature resistance is smooth,  which has a certain anti-sticky property. It is specially designed for the back connection of PU leather production. It has good adhesion, and be torn by bare hand. This tape can also pack the carton, the box, and the package as environmentally friendly tape.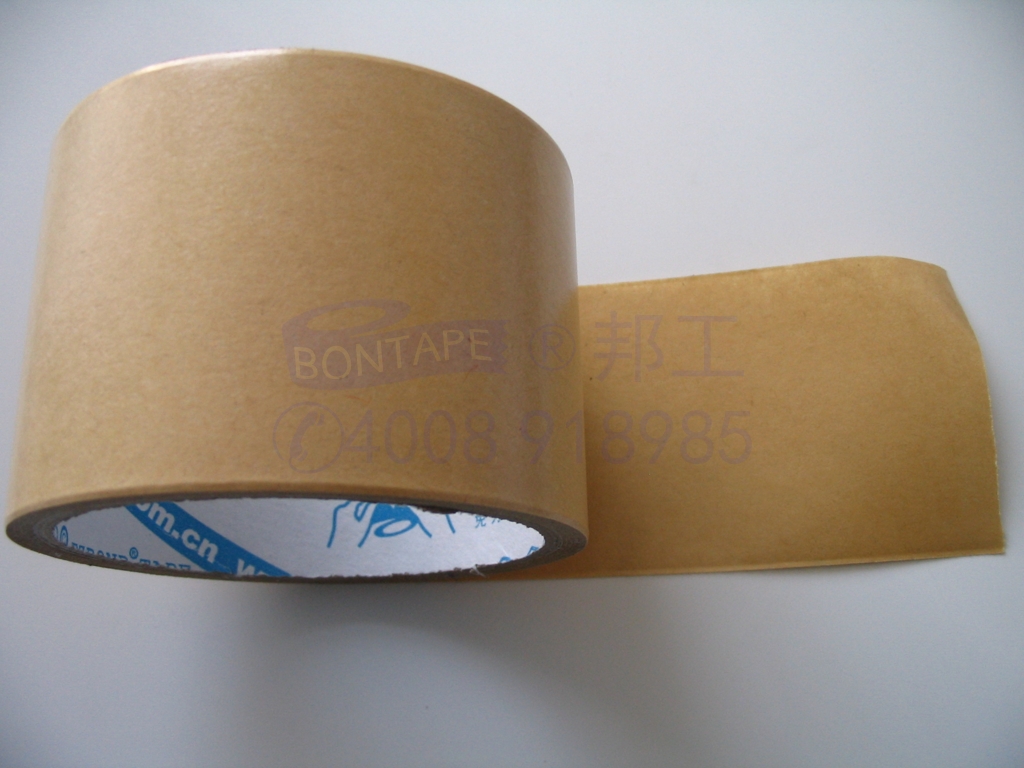 Features:
Short-term temperature resistance 180℃
Strong viscosity with back release
Easy to unwind
Applications:
Splicing the PU leather
Joint of paper
Packing
Product details:
2338
kraft paper
0.14mm
4.8N/10mm
40N/10mm
Splicing tapes are essential tapes in continuous industrial production. Splicing tape is mainly used in the production of thin film, coated paper and decorative materials, the mainly purpose is jointing raw materials to prevent loss caused by production shutdown. It can stick two rolls of the same material lead together. At the same time, it should ensure that the joint will not break in the production process. So it must have strong enough stickiness, on the other hand, it may have certain tensile properties and high temperature resistance. One kind of special joint tape is able to stick the release paper firmly, and the back of the splicing tape also has the release performance. Such as splicing of stripping paper in artificial leather production, most of film connection in the glue coating process and jointing the printed paper for continuity in printing industry.

If you are interested, do not hesitate to contact us immediately with your favorite communication tool through online service listed on the right, or leave your valuable messages on Comments Section.