Hand Tearing Sellotape
the hand tearing sellotape, also known as tearable plastic film tape, looks very transparent and not yellowing. It can withstand medium temperature, water and moisture. Compared with ordinary carton sealing tape, this hand tearing sellotape has good stickiness and good durability, most convinience is torn by bare hand with free tools. It is especially suitable for fixing and pasting transparent or high-light materials such as glass, transparent box, aluminium foil, glossy color printing carton, etc. It is also suitable for the fixing of poster light box signs in the advertising and Exhibition industry, after joint, the seam of the picture does not affect visual effects.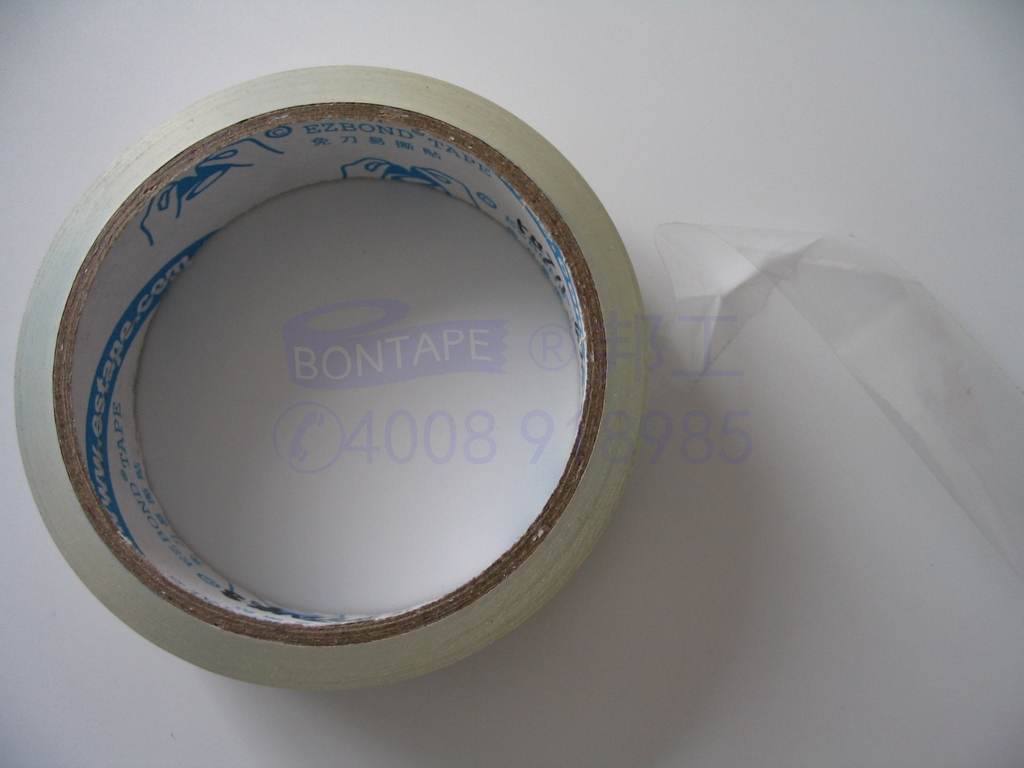 Features:
Crystal transparent without yellowing
Stationery or industrial core available
Free torn by bare hand
strong viscosity
Applications:
Sealing gross color printing cartons
Fixing signs of poster light boxes
Pasting on handicraft course
Fingerprint extraction
Product details:
7117
opp
0.055mm
3N/10mm
12N/10mm
Hand Tearing Tapes are some type of pre-cut tape, or torn directly by bare hands without any tools. Pre-cut tape, as its name implies, is cut into reserved sizes or shapes according to customer requirements, and then users can use it directly by bare hands. The latter is made of hand tearable plastic film, coated paper or cloth as backing material and coating with proper adhesive by one-sided or two-sided. Users can tear it bare-handed without knife scissors, cutters and other auxiliary tools. Hand tearing tapes are especially suitable for those occasions where metal products such as knives, scissors or cutters can not be used, such as handcraft course of children, workshops with safety requirements, business travel by air, etc.