Pre-cut Estape
the pre-cut estape, also known as estape, is a new patented transverse opening tape. Estape has a colored (red, yellow, blue, green and white) tips, which is about 15mm in length,  the colored tips, which is non sticky, locate at the beginning of the sticker. the non-sticky, colored tip is easy to pinch by hand . The remaining part is transparent and with moderate viscosity. The pre-cut tape is very easy to tear and stick after pinching the color part. Similarly, customer is convenient to open the package sealed with the estape. (find the non-viscous color part and peel off).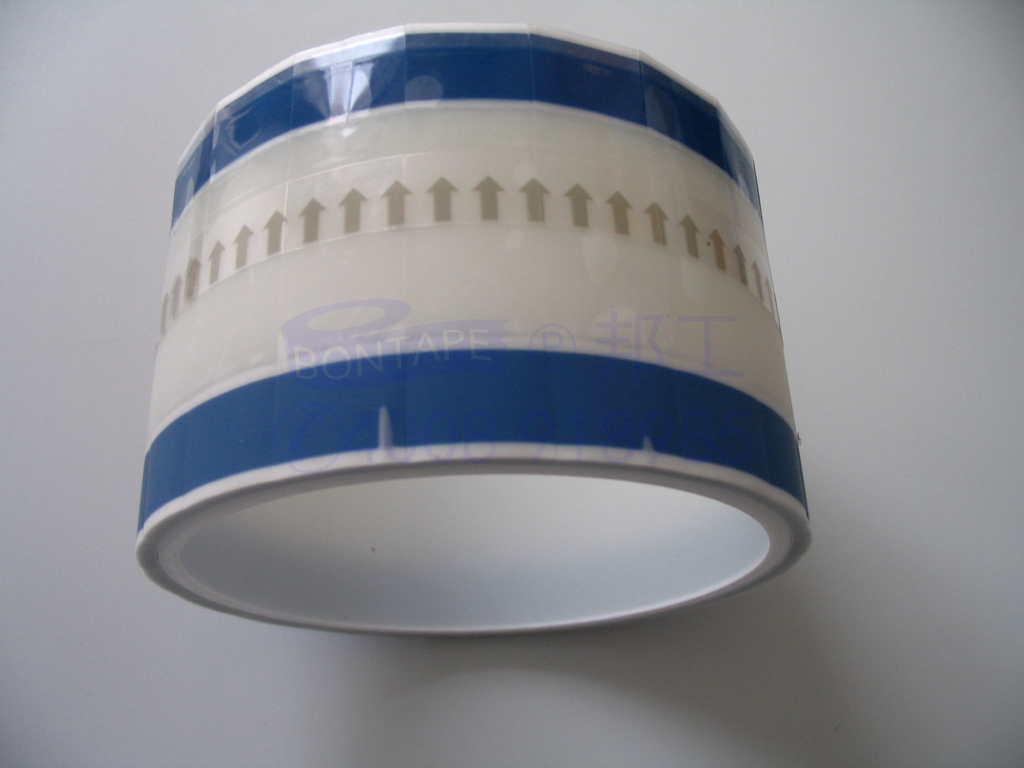 Features:
Conveniently and easily tears by bare hand
No scissors needed, no dispenser needed
Office and home ready for everyday jobs
Applications:
Fixing sulphuric acid paper
Sealing the drink cup lid
DIY paste
Product details:
1155
opp
0.055mm
1.2N/10mm
32N/10mm
Hand Tearing Tapes are some type of pre-cut tape, or torn directly by bare hands without any tools. Pre-cut tape, as its name implies, is cut into reserved sizes or shapes according to customer requirements, and then users can use it directly by bare hands. The latter is made of hand tearable plastic film, coated paper or cloth as backing material and coating with proper adhesive by one-sided or two-sided. Users can tear it bare-handed without knife scissors, cutters and other auxiliary tools. Hand tearing tapes are especially suitable for those occasions where metal products such as knives, scissors or cutters can not be used, such as handcraft course of children, workshops with safety requirements, business travel by air, etc.